Premium Dragon's Heart Combo 3 Pack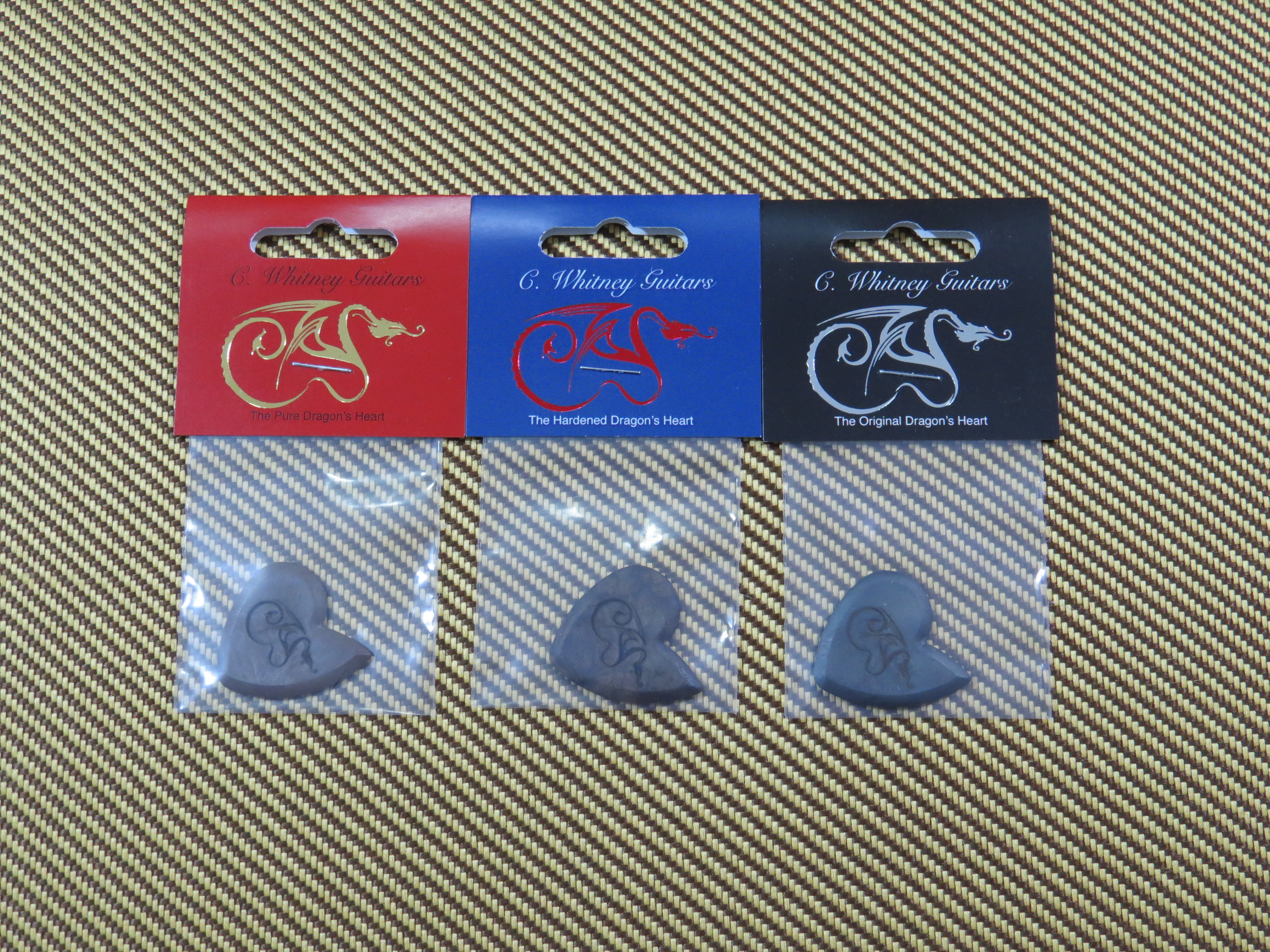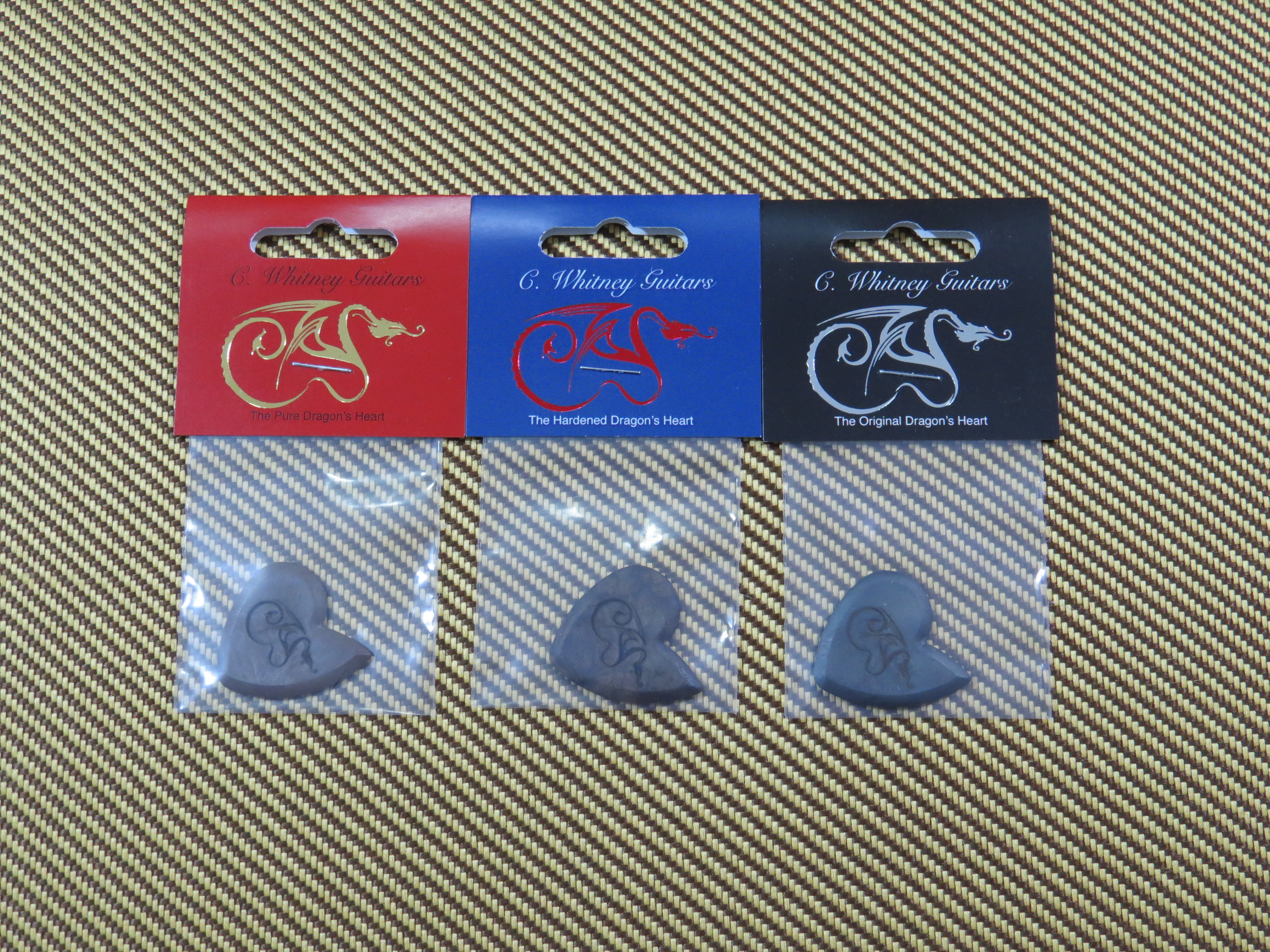 Premium Dragon's Heart Combo 3 Pack
With this discounted 3 pack, you get 3 of our top performing picks. Your choice of any combination of our Pure, Hardened, Original, or GT.
The Pure Dragon's Heart: With the same signature design as the original, the Pure Heart has no additives. The pure polyamide-imide has a classic softness to it's attack whilst still offering the optimal design and desired durability (up to 1200 hours). Ideal for players who have varied styles of play or are still developing their technique.
Thickness: 2.5mm
The Hardened Dragon's Heart: A 30% glass fiber filled variation of the original. This version is the pinnacle of durable material and our longest lasting pick period (up to 1500 hours of play). With aggressive attack, bright tone, and amazing durability the Hardened Dragon's Heart is the choice for professional electric players that like to push their gear to it's limits.
Thickness: 2.5mm
The Original Dragon's Heart: Made from a carefully selected polyamide-imide, the original dragon's heart has 12% graphite content, making it extremely fast. Its speed is surpassed only slightly by it's durability. One of these can endure over 1000 hours play before the edges become less than ideal. This is the best selection for speed shredding players.
Thickness: 2.5mm
The Dragon's Heart GT: Made from the very same carefully selected polyamide-imide, The Dragon's Heart GT has a 30% carbon fiber fill, making it both fast and durable. This pick combines some of best features of both the Original and Hardened. The GT has a higher lubricity than the Hardened so it plays a bit faster but maintains a grippy surface. It also has a slightly warmer tone and more transparent attack than the Hardened, but it's durability exceeds that of the Original (up to 1400 hours). Players having trouble deciding between the Hardened or the Original should definitely try this one first.
Thickness: 2.5mm